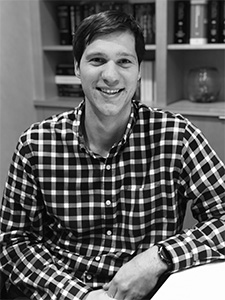 Brian A. Reehill, CPA, CVA, MACC
✉  breehill@savranbenson.com

: LinkedIn Profile
Brian Reehill joined Savran Benson LLP in February 2015.  Before joining the firm, Mr. Reehill worked for a regional accounting firm specializing in their forensic, litigation, and valuation services department.
Mr. Reehill received his Bachelor's degree from Temple University in 2012  and his Masters of Accountancy also from Temple University in 2013.  He is a member of the American Institute of Certified Public Accountants, Pennsylvania Institute of Certified Accountants, and National Association of Valuators and Analysts.
Brian lives in Philadelphia and enjoys snowboarding, playing hockey, working on his cars, and spending time with family and friends.