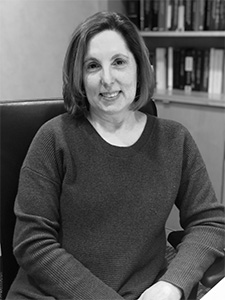 Deena J. Greenspon, CPA, MT
✉  [email protected]

: LinkedIn Profile
Deena Greenspon specializes in tax planning and compliance for high net worth individuals and small to medium sized businesses.  She has been with the firm since 1995 after working at both Coopers & Lybrand's and a regional firms's tax department.  As our Tax Director, Deena is responsible for all aspects of compliance and research and is well versed in tax planning for individuals, corporations, partnerships, and fiduciaries.
Ms. Greenspon is a 1988 graduate of Drexel University where she received her Bachelors of Science degree in Accounting.  After practicing for several years, she went on to receive her Masters in Taxation from Villanova University in 1994.
Deena is a member of the American and Pennsylvania Institutes of Certified Public Accountants.  She is currently involved in selected charitable activities and is the past president of The Friends of Children's Hospital.