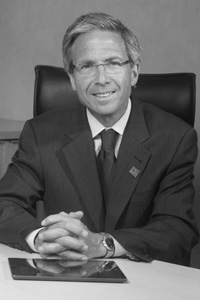 Mitchell E. Benson, CPA, MT, CFF
Partner
Mitchell Benson specializes in matrimonial litigation support, real estate tax planning and compliance, and tax and consulting for individuals and closely held businesses. He has been a partner with Savran Benson LLP for over 30 years after having been employed by the accounting firms Coopers & Lybrand and Touche Ross & Co.
Working with attorneys in divorce litigation and settlement, Mr. Benson is responsible for preparing and responding to formal and informal discovery requests; calculating income available for support; performing asset analysis for marital and non-marital components, value, and tax attributes; and actively participating in dispute resolution. He has been retained as an expert, a consultant, and as a special assistant in arbitration. Through testimony in court and negotiations in conference proceedings, he is thoroughly familiar with and accustomed to preparing the financial models, calculations, and reports required in these matters. Mr. Benson has also earned the Certified Financial Forensics designation by the American Institute of Certified Public Accountants, and is a frequent presenter at local and state sponsored continuing education seminars.
As a tax practitioner, Mr. Benson works closely with our real estate development clients on tax strategies related to ownership structure, drafting of partnership agreements, component analysis of asset acquisitions, wealth transfer, and ongoing federal and state tax planning and compliance. Mr. Benson has significant experience in complex tiered arrangements and tax accounting analysis. He is involved in all aspects of high net worth family tax and estate planning services and compliance.
Mr. Benson received his bachelor's of science in Accounting from The Pennsylvania State University and his Master's in Taxation from Villanova University. He is a member of the American Institute and Pennsylvania Institute of Certified Public Accountants, having served on various committees and in leadership positions. He currently serves on the Pennsylvania Institute of Certified Public Accountants' Divorce Conference Committee as both speaker and course planner and has been a course presenter to the Pennsylvania Bar Association Family Law Section and Pennsylvania Bar Institute.
Mr. Benson is a board and audit committee member for Hanover Fire & Casualty Insurance Company. As a civic leader, Mr. Benson is a past President and current board member of Temple Beth Hillel-Beth El, past Board Chairman and board member of Big Brothers Big Sisters Independence Region, a current volunteer Big Brother, and also serves on the Board of Directors of Boys Town Jerusalem.
Mitchell lives in Wynnewood with his wife, Bonnie, and two children, Nicole and Scott. He enjoys traveling, running, golfing, and hiking.