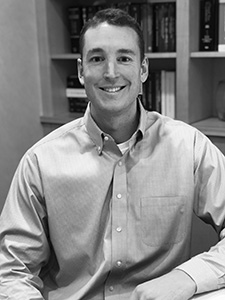 Timothy M. Markward, CPA, MBA
Partner
Timothy Markward joined Savran Benson LLP in July 2017. Before joining the firm, Mr. Markward worked for Deloitte Tax LLP in Philadelphia, where his work included corporate, partnership, and individual tax services.
Mr. Markward holds Bachelor of Science in Accounting and a Master in Business Administration degrees from Penn State University's Smeal College of Business, and is pursuing a Master in Taxation degree from Villanova University. He is a member of the American Institute of Certified Public Accountants, as well as the Pennsylvania Institute of Certified Public Accountants.
Tim resides in Philadelphia, PA and enjoys spending time with family and friends, exercising, playing baseball and basketball, and going to the beach.